Have you ever had regrets about a purchase? It's always disappointing to find out that a product you have purchased does not meet your expectations and it is increasingly frustrating when that purchase was a big-ticket item like a pool enclosure.
If you ask someone to recommend a specific supplier of retractable pool enclosures or movable pool covers, there are many factors to consider when choosing the right company. We are glad that these factors can be fulfilled by our team and our experienced dealers! Here are the things to consider when choosing a supplier of retractable pool enclosures:
Quality: It is important to choose a company that offers high-quality products that are durable and well-constructed. Only look for suppliers that use quality materials with certificates of origin and installers that have a good track record of customer satisfaction.
Design: Look for modern designs! It is an investment for years and decades so think about the companies that are ahead with design and innovations. Unfortunatelly, there are companies on the market that did not chenge their deisng for decades!

Price: Consider the cost of the enclosure or retractable cover and whether it is within your budget. Don't compromise on quality for a lower price, but make sure you are getting a fair deal.
Reputation: Research the reputation of the company and read reviews from past customers. Look for a supplier that has a good reputation for customer service and satisfaction or visit some of their past projects to see the product and hear the feedback from the customers.

Installation: Consider whether the supplier offers installation services and whether they have a team of experienced and skilled installers in your area.

After-sales product support: See if the supplier is available after sales and installation. Not just to answer possible question about the pool enclosure but also to be there to show how the product works and tune eventual corrections after first year of use.
In the past year, we have had several inquiries from people who have purchased pool enclosures or retractable cover from other suppliers whose products are not safety certified or engineered for the weather conditions in Canada. Many of these clients are reaching out to us because they have to replace their enclosures and they want to make sure that this time they find an enclosure solution that works for them. Albixon has several advantages over our competitors to ensure that our clients will enjoy their retractable enclosure for many years to come.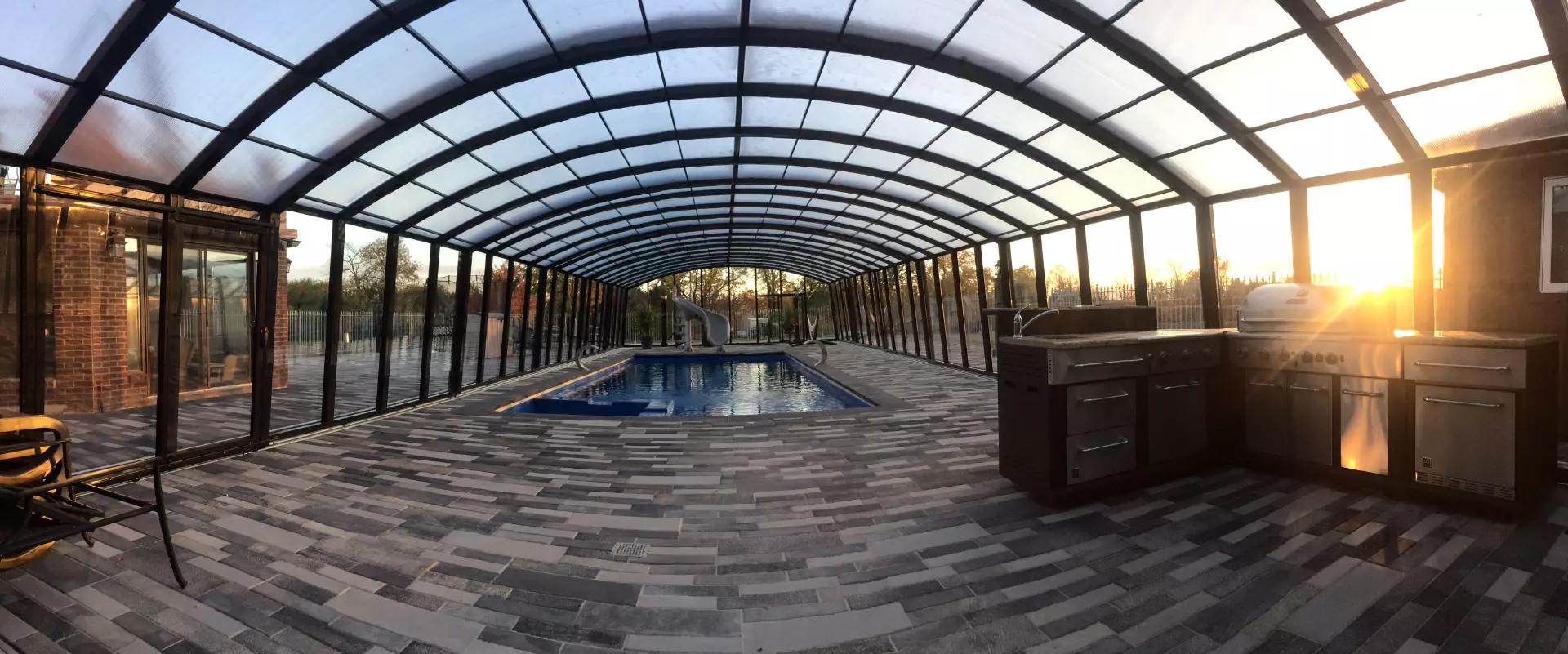 Most importantly, all of Albixon Canada's retractable pool enclosures are NSF certified for safety and compliance with local pool enclosure by-laws and reviewed for structural conformance with Provincial Building Codes by Licensed Professional Engineers. This means that your pool enclosure will be a safe structure that has been built to withstand the weather conditions in your location and will not fail due to inadequate snow load protection or wind shear.
In addition, Albixon design consultants, who have an excellent knowledge of building code and by-law requirements all across Canada, will help with all aspects of the project. At no extra cost to you, consultants are available for site visits and design consultations. They will liaise with your swimming pool builders or landscapers to ensure that every stage of your project runs smoothly.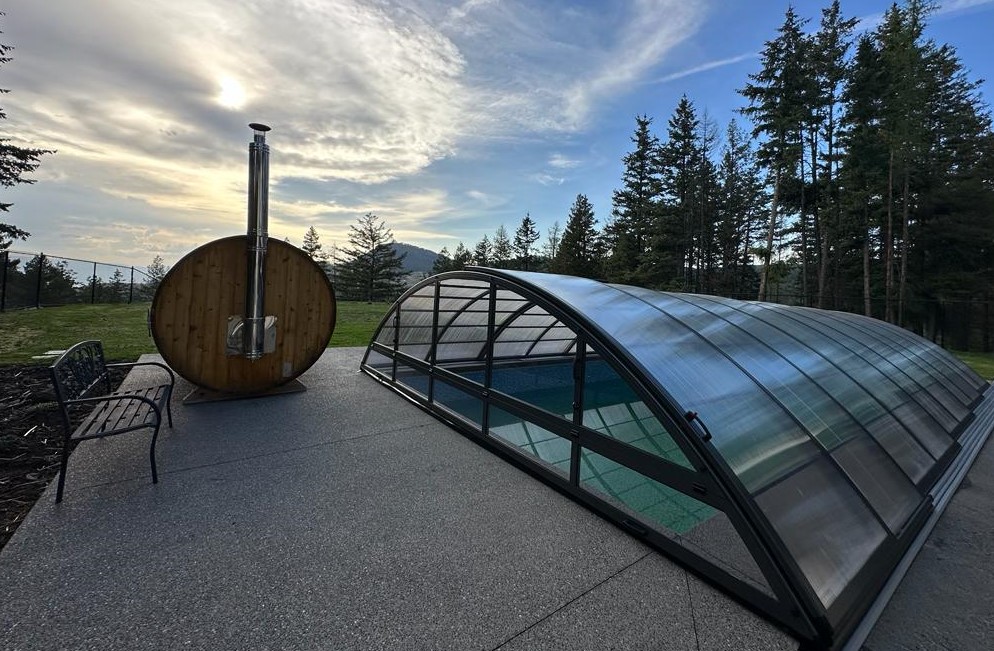 Lastly, all pool enclosures are installed by our experienced crews who ensure that the retractable enclosure is safely and correctly installed. Crew members will be happy to show you how to operate your enclosure and will ensure that everything works perfectly before they leave the site. Our commitment to you does not end with the enclosure installation. You can always contact us if you have any questions or concerns about your enclosure.
A pool enclosure should enhance your swimming experience and not be a source of frustration and disappointment. Do your research and contact us anytime for a free consultation and estimate.