The Pool Safety Network estimates that 5000 family pets drown in backyard pools each year. Most drownings occur because pets cannot exit the water quickly. The smooth walls of a pool make it very difficult for an animal to pull itself out of the water and onto the deck and a panicked pet will find it difficult to locate and navigate stairs or a ladder.
Family pets are not the only animals attracted to your pool. Depending on where you live, wild animals such as frogs, ducks, snakes, raccoons, skunks, deer, alligators or mice can easily fall into your pool. As an animal struggles to escape it may cause damage to your pool, ripping liners or damaging ladders. Assisting a live animal such as a raccoon or snake from your pool can be tricky and dangerous. Also, dealing with the unfortunate discovery of a dead animal in your pool may be one of the worst tasks of owning a pool.
How to protect pets and wildlife from the dangers of a backyard pool?
There are a number of measures pool owners can take to protect animals around their pool, including:
Install swimming pool alarms

Fence the pool area

Spay repellant in the pool area

Create exit points such as ramps

Check the pool often
While these measures will help, the absolute best way to prevent animals from needlessly drowning in your pool is to stop them from entering the pool area entirely.
Make your pool less dangerous for pets and wildlife!
Installing a safety certified retractable pool enclosure from ALBIXON is a simple and effective solution.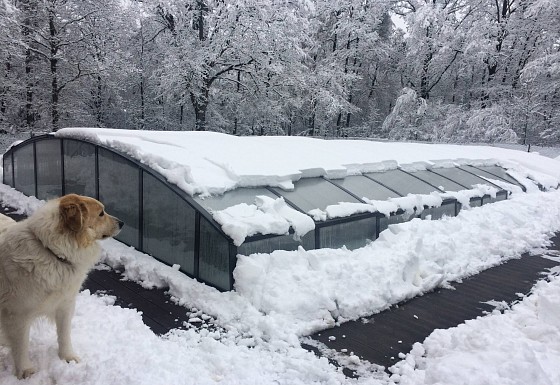 Curious animals can climb or burrow under fences but pool enclosures completely envelop your pool ensuring no animals can access the area. Tarps or mesh pool covers are another option you may be considering but beware that animals can still enter the pool area and perhaps become trapped under the cover. Also, if the cover is meshed a bird's claw or dog's toe can be trapped in the mesh leading to injury as they try to free themselves.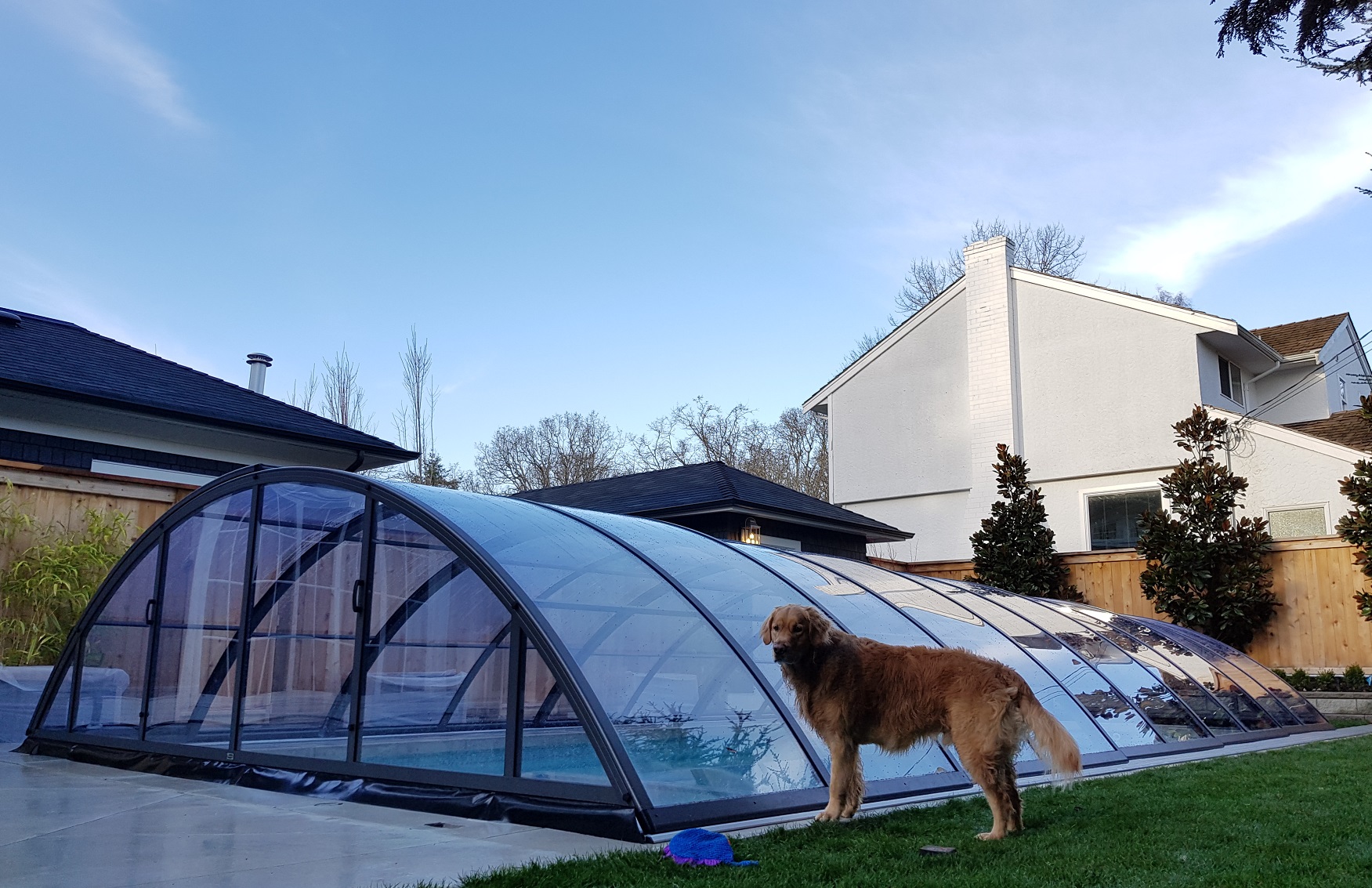 While the main reason for installing the pool enclosure might be to ensure the safety of your human and animal friends there are many other benefits that will both enhance the enjoyment and value of your swimming pool or swimspa.
The main benefits include:
Extending the swimming pool season and having the ability to use the pool in unpleasant weather

Decreasing the time spent on pool cleaning

Using less chemicals

Having clear clean water all year long
To sum up, the best way to ensure your pool only gets used for human enjoyment is to cover it with an Albixon Enclosure. The enclosure will prevent animals, both your pets and wildlife, from entering the pool area and possibly drowning or creating damage to the swimming pool while they try to escape. While safety may be the main reason you choose to install the retractable safety enclosure it will not be the only reason you love it.
To see the selection of the highest quality retractable safety pool enclosures, check the different enclosure models - NSF safety certified pool enclosures.